E2E offers different engagement models/services to clients, based on the specific needs: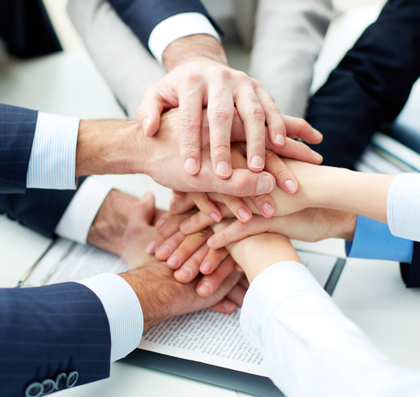 Quality Assurance

E2E's quality assurance professionals provide expertise from design to shop floor implementation for total life cycle system quality assurance, surveillance, inspection, test, and evaluation. Experienced in all areas of production, participate in program planning by imposing quality engineering controls on design, test, and compliance with contract quality requirements.

E2E offers full-cycle testing and quality assurance services for desktop and mobile applications. Expert test engineers are an integral part of every project we work on to ensure the deliverables meet the most stringent quality standards.


We also leverage our QA talent pool to provide standalone testing services by means of custom-tailored dedicated QA teams. A dedicated team reports directly to the client, and works exclusively on a single project, closely collaborating with the client's staff. This approach has proven very effective for mid- and long-term projects that require ultimate resource scalability and product knowledge retention
Our Quality assurance testing services
Our QA testing tools & services make a difference while differentiating with other products. We have various set of testing services such as Automation testing, Functional testing, Performance testing, and Regression testing to validate as per need.

Automation Testing Services:
To attain quality metrics in automating testing, we have to overlook the complex and demanding prospects in quality assurance (QA) services. Hands-on with automating testing generate cost-effective, resource efficient and automated products.

Functional Testing Services:
At E2E, technicians quantify functional testing methodology in a well-organized and structured manner. Functional testing performs at the early in Software development life cycle (SDLC/Agile) to detect defects in the system. This service brings a flawless functionality to the entire system.

Performance Testing Services:
Evolving new technologies such as social media, cloud applications, mobile, IoT (Internet of Things),etc., are modulating the way to do businesses. Enterprise faces a similar challenge in customer demands in fast delivery with outstanding experience. Boost-up a market is really very challenging toconnect with success. E2E Business management team needs a defined methods, tools or strategies for be on the top in the market. This is why, performance testing shapes usability and makes an organization at the top.

Regression Testing Services:
With E2E, we always believe to serve more with less i.e we enable users to achieve maximum test coverage with less number of test cases. Our team builds the pillars of constant efforts that lead an organization at the first place and hence minimizes the risks.


Benefits Of Our QA Testing Services:
We minimize the defects tendency to make an impact for business purposes of an application
We deliver a steady application that has a continual ability in production.
By collecting and co-relating all the methodologies we improve the overall quality of a product.
Our expertise professionals examine test processes in testing laboratory to handover creative solution as per customer concern.